Developer Legacy Cos. is proposing the largest development to date, a 1.2 million square foot mixed-use office project in downtown Bellevue known as the Bellevue Straits. Both towers will be 400 feet tall and located along I-405 on the 500 block of NE 6th Street. The project will include mostly office space with some shopping/dining space.
According to the Puget Sound Business Journal, Bellevue Straits will tie into the city's Grand Connection trail and benefit from the project's proximity to the downtown light-rail station.
The developer does not have plans to start construction without a tenant. Currently, Legacy have some people in mind but nothing has been confirmed. The goal is to start construction in August 2021 and open around the start of the light rail system in 2023.
To read the full Puget Sound Business Journal article, click here.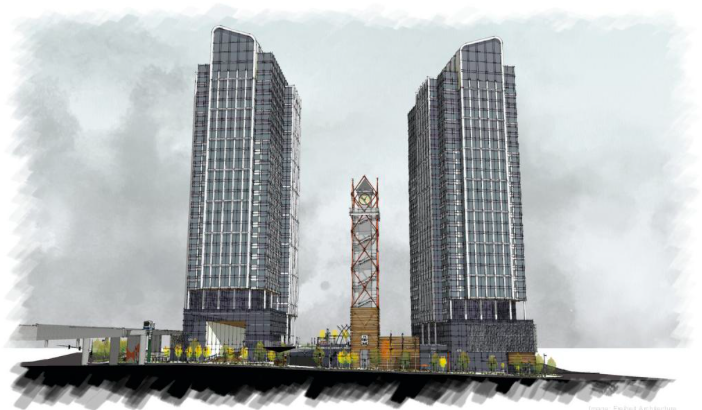 Photo Credit: Puget Sound Business Journal