The word is out: Bosa Development has submitted plans for its third condominium project in downtown Bellevue! Known as Bosa Park Row, this 21-story project will be located at 201 Bellevue Way NE and will include 144 residences, 10,400 square feet of retail, and 282 underground parking stalls. Currently, the site is home to Yogurtland and other small businesses in the Park Row Shopping Center.

As large tech companies such as Amazon, Google, and Facebook continue to grow in downtown Bellevue, real estate developers are finding more opportunities in planning mixed-use projects with residential towers. According to the Puget Sound Business Journal, the downtown resident population is forecast to hit 22,200 by 2035, up from about 14,000 2.5 years ago.
To read the full Puget Sound Business Journal article, click here.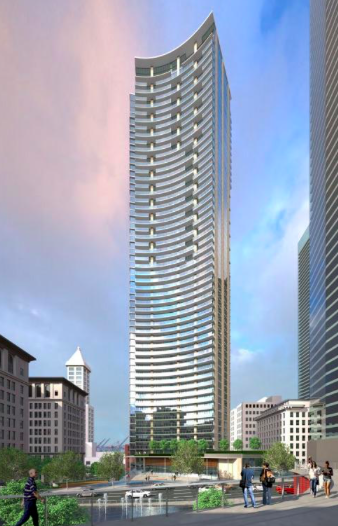 PC: Puget Sound Business Journal