Big news for Bellevue! Documents have been obtained by the city from Vancouver, Canada-based developer, Pinnacle International, with plans for a dozen towers up to 25 stories tall where downtown Bellevue's QFC and Bartell Drugs operate along with the 1960s-era Le Chateau Apartments.
The project will sit on two parcels of land just north of Bellevue Square mall on a total of 11 acres. Both properties were purchased in 2018 for 145 million dollars. Plans include 1,940 residential units, a 180-room hotel, 300,000 square feet of retail, courtyards, and plenty of underground parking.
International developers continue to flood the Bellevue area. Even more so because of Amazon's growth and plans to add 15,000 more jobs over the next few years in downtown Bellevue alone.
To read the full Puget Sound Business Journal article, click here.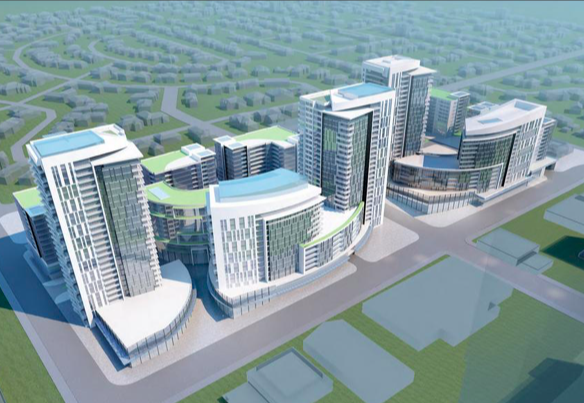 PC: Puget Sound Business Journal