According to the Puget Sound Business Journal, more than 65% of offers in the Seattle area faced a bidding war in December, the 4th highest rate in the United States. Seattle trailed Salt Lake City (75.6%), San Diego (74.5%), and the San Francisco/San Jose area (67.4%). The average rate for the entire United States was 49.7% in December, slightly down from November which averaged 55.9%.

Demand from buyers is high. Prices continue to rise and with low inventory and high demand, the market continues to be hotter than ever. Typically, we see homes in December sit on the market because they are overpriced or there are problems with the property. This past December was not the case. In December, the median home sales price in King County rose 9.6% to $740,000 year over year. The price point range that saw the highest bidding war at 60.3% was the $1 million to $1.5 million range.

2021 is expected to remain a very competitive market. That means finding an experienced agent to represent you is more important than ever if you are thinking about buying and/or selling. As always, feel free to reach out to me if you have any questions!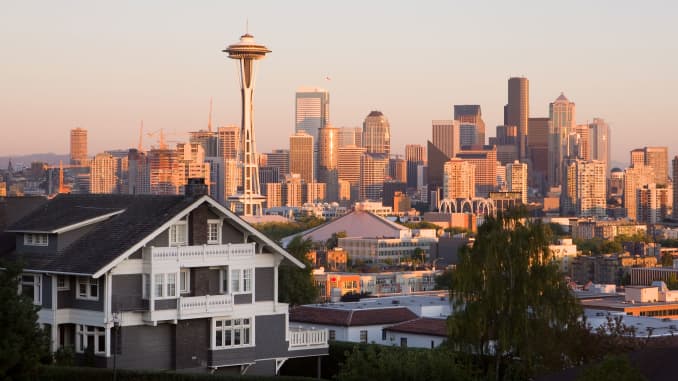 To read the full Puget Sound Business article, click here.